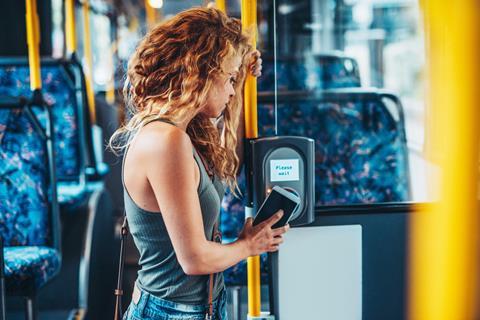 UK: Passenger, which produces fare payment apps and websites for a local public transport companies including Blackpool Transport, has teamed up with Littlepay to provide users of its apps with information about their contactless payments and fare caps.
Littlepay says the partnership will enable it to incorporate information about contactless EMV payments and fare capping information into a 'contactless journeys portal' within Passenger's public transport apps and websites. Any operators which are Passenger clients and have a contactless payment arrangement with Littlepay will then be able to give their customers a real-time overview of all journeys that they pay for using a contactless bank card or device.
Rather than using one app to purchase tickets and another app to view their journeys and fares paid, users will be able to do all this within the Passenger app. Push notifications will keep them informed about events as they occur, such as reaching a fare cap.
Greg Hepworth, Head of Product at Passenger, said the transparent, real-time and proactive approach would give passengers a greater sense of control, increasing trust in public transport.
To date, most Passenger customers are bus-only, with the exception of Blackpool Transport which runs the town's tramway. But the system is designed to be expanded to more public transport modes, the partners report.