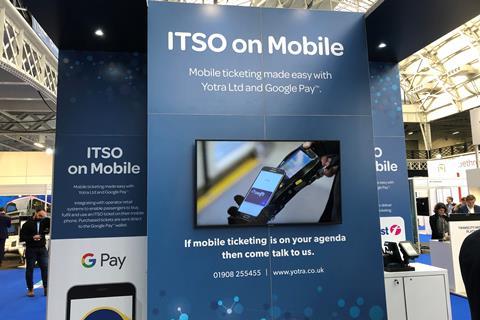 UK: ITSO on Mobile ticketing is now available on buses as well as tram and rail services in the West Midlands, after Transport for West Midlands extended its Swift mobile ticketing scheme to bus operators.
Swift will initially offer nNetwork tickets to passengers playing by direct debit for travel on the West Midlands Network, which covers 27 transport operators.
Swift was the first ticketing scheme to partner with ITSO company Yotra and Google to add Swift products directly onto mobile phones, with ITSO tickets securely delivered within seconds directly to the Google Pay digital wallet.
'We are excited to be introducing ticketing on Android smartphones with Google Pay and Yotra to a wider group of customers in the West Midlands following the successful roll-out live onto West Midlands Metro, and into pilot on the rail network', said Swift head Matthew Lewis. 'We are always looking to introduce innovative technology that makes travelling easier, and this partnership between Swift, Google and Yotra will help us in our efforts to encourage people to use sustainable transport modes.'