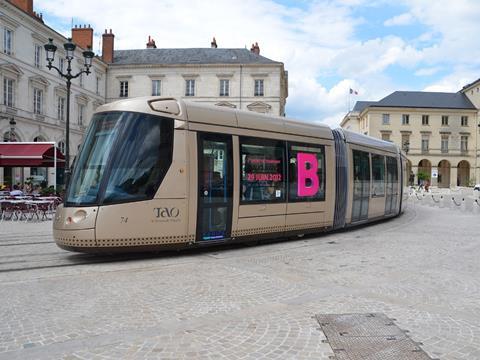 FRANCE: Keolis announced on October 10 that it had entered into a partnership with Famoco to design a next-generation ticket validator. This forms part of a longer-term aim to accelerate the digitisation of transport ticketing.
A trial of the validator is taking place in Orléans, and a general rollout is planned for the first half of 2018. The validator would be able to read any smartphone ticket using barcodes or NFC, as well as validate existing smart cards. According to Keolis, the new validator would be cheaper and easier to operate than existing models.
'Our partnership with Famoco is an important milestone in our PlanBookTicket digital strategy, supported by our subsidiary Kisio Digital', said Keolis' Executive Director of Marketing, Innovation & Services Laurent Kocher. 'The aim is to give each traveller the best route information, with multimodal route options, and the possibility of purchasing and validating tickets in a totally dematerialised way on their mobile.'
Keolis said that nearly 23 billion transport tickets would be purchased via mobile handsets annually by 2020.