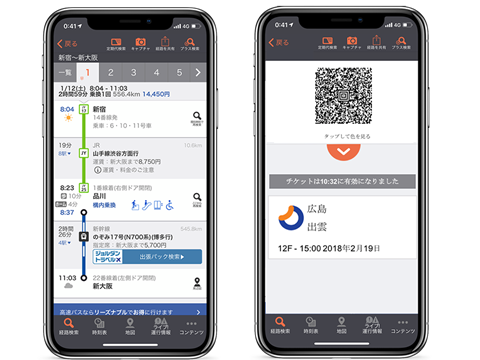 JAPAN: Journey planning company Jorudan has signed a partnership agreement with Masabi to integrate mobile ticketing into its product offering.
The agreement announced on January 16 will see Jorudan integrate Masabi's Justride mobile ticketing software development kit, including Justride Inspect ticket validation, into its apps.
The Japanese company will also use the Justride External Orders API to send tickets to a passenger's smartphone if these are purchased through Jorudan's Norikae An-nai or Japan Transit Planner websites.