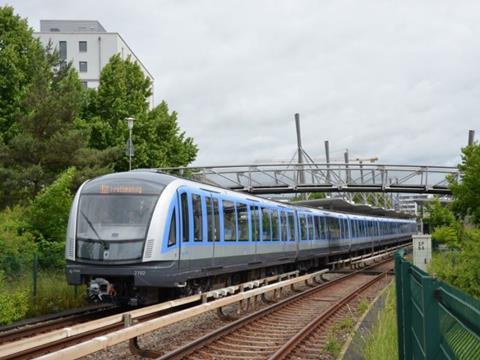 GERMANY: An app designed to help visually impaired passengers navigate around metro stations is being tested by München transport operator MVG at Münchner Freiheit station.
Bluetooth beacons provide location details, enabling the user to receive position-specific information including the best routes to lifts, exits and platforms, as well as departure times.
The information is supplied via voice output from the mobile phone, with customisable options to meet an individual user's needs.
The six-month test programme is being supported with funding from the EU-backed Civitas Eccentric project which aims to support sustainable suburban transport.