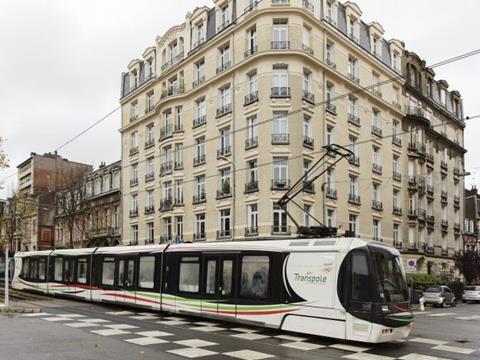 FRANCE: The Syndicat Mixte Intermodal Régional de Transports grouping of transport authorities in northern France has become the first organisation to deploy Conduent's Mobility Companion Platform. The journey planner aims to simplify and encourage the use of public transport across the region.
The passpass.fr website enables door-to-door journey planning across multiple modes of the 14 authorities in SMIRT. Alongside bus and train services, users also have access to carpooling and bicycle hire, as well as options from private and public partners.
'Until now passengers that wished to use several types of public transport network found only partial travel information', said SMIRT President Gérald Darmanin. 'With passpass.fr all this information can be accessed.' Conduent says that the planner takes a broader regional approach to mobility, relying on systems already being used by operators and local authorities.
Passengers can set criteria for a journey including cost, carbon footprint, maximum walking time and number of connections. Conduent intends to add more options to future versions, such as cycling routes, car sharing and cross-Channel ferry links. Taxis and Lille Lesquin Airport flight schedules are also being considered.
Conduent intends to develop a smartphone app version, and aims to incorporate its ticketing technology by mid-2018 to create a single smart 'PassPass' travelcard that passengers can use across the entire network. Real-time information will also be integrated into the route planner to alert users to delays and suggest alternative routes.