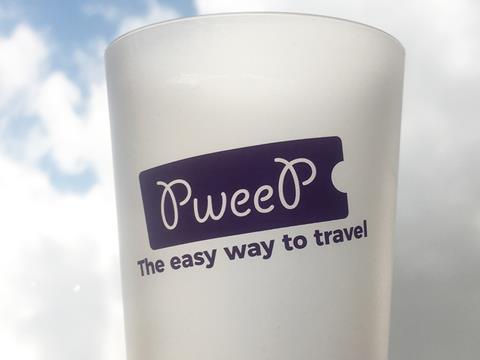 FRANCE: Paris-based start-up Pweep has developed a mobile ticketing app with the aim of encouraging people to make more use of scheduled public transport by removing the complexity of local ticketing systems.
Pweep is targeted at casual users who don't have a local operator's smart card or app, and people away from home who currently use taxis rather than navigate the complexities of unfamiliar ticketing systems. 'The aim is to be as simple as possible', Pweep CEO Jérôme Studer told Metro Report International at the Transport Ticketing Global 2018 conference.
The app uses geolocation to identify where the user is, then bills them for a local single fare and displays an m-ticket on the screen.
While using single ride tickets might work out more expensive than the optimal price which could be achieved by studying the local options, Pweep believes that ease of use is important for many passengers, and thus its app could encourage more people to use trams and buses.
There are no start-up or running costs for transport authorities, as Pweep takes a fee per transaction. Studer said Pweep can configure its systems to add a new city in around 10 min, and it is possible to create special tickets, for example linked to public holidays. Pweep is also working on integration with journey planners to make it easy for people to instantly purchase a simple ticket.
Pweep is now live on the Bus de l'Etang network centred on Vitrolles near Marseille, as well as in five locations the Netherlands. More towns are in the pipeline, and the company is thinking big: 'we would like to add Paris', says Studer.