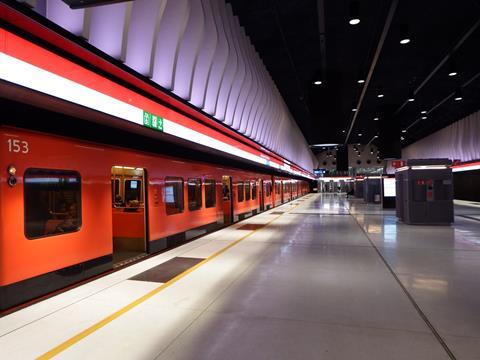 FINLAND: Helsinki transport operator HKL is to deploy Teleste's S-Aware situational awareness platform to support decision making when to complex or critical incidents occur on the capital's metro network.
The contract is worth more than €2m, with phased installation scheduled to start in 2019 for completion at the end of 2020.
S-Aware collects real-time information from various subsystems and sensors to provide a unified real-time view of the operational infrastructure. It can also be used to predefine automated operating procedures for incident management, ensuring that correct action is immediately taken when unexpected events occur. Reporting, debriefing and training tools can be used to prepare for future events and exceptional situations.
Deployment will also support the police, fire and rescue services, the regional transport authority and the Helsinki and Espoo local authorities, delivering the right information to the right people at the right time.
'Rapidly growing urbanisation challenges public transport operators throughout the world to find solutions that can provide enhanced operational control and tools to increase safety in public places', said Esa Harju, Head of Teleste's Video Security and Information Business unit. 'Adding situational awareness through intelligent public transport systems is one of the key methods the operators can use to reach the target.'