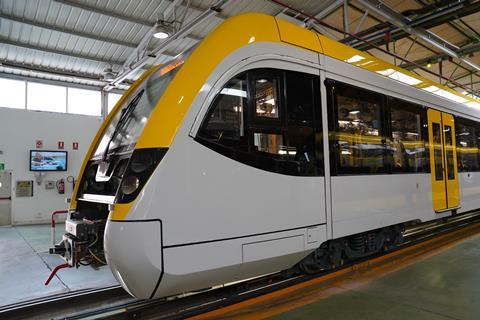 GERMANY: Masats is supplying sliding plug doors for the nine three-car lightweight electric trainsets which fellow Spanish company CAF is building as part of the project to modernise the 17 km Schönbuchbahn near Stuttgart as a light rail route.
Masats will also support the maintenance of the doors as part of CAF's 19-year comprehensive train maintenance contract.
The sandwich doors include thermal and acoustic insulation. They are designed and tested to offer a minimum durability of 1·5 million cycles. They include an optical detection curtain, contact-sensitive rubber edges, motor power use monitoring, encoder position detection and an anti-drag system to prevent people from getting stuck if the door traps a very thin object such as a handbag strap.
The CAF trains are expected to enter service in 2021.