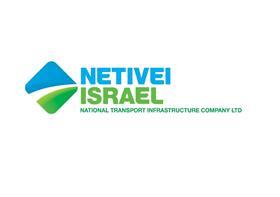 Organization: Netivei Israel – National Transport Infrastructure Company Ltd
Location: Or Yehuda, Israel
Deadline: December 2 December 2020
Netivei Israel – National Transport Infrastructure Company Ltd. ("NI") hereby invites Entities and Joint Ventures worldwide, to participate in an international Tender for the construction of superstructure, supply, installation and integration of telecommunication and signaling systems for sections A and B (Hadera – Kfar Saba) of the Eastern Rail Line, in a total length of forty (40) km ballast double track(the "Tender and the "Project", respectively).
The Project is to be completed within 54 months from signature date.
Tender Documents:
Bidders may purchase printed versions of the Tender Documents from NI, upon payment of a fee of NIS five hundred (500). Alternatively, the Tender Documents may be printed, free of charge, from NI's website.
The Tender Documents shall be available to view, at no cost, by appointment only. Appointments may be made with Netivei Israel by phone, at +972-3-7355260
Tender procedure:
The Tender Documents will be uploaded to Netivei Israel's website and become available for view in its offices, beginning on July 19th, 2020, at 12:00 local Israel time.
Bidders' Conference and Site Visit (voluntary): September 15th, 2020, from 11:00-13:00 local Israel time, at NI's offices or by VC as will be announced.
Submission Deadline for Requests for Clarification: November 5th, 2020. Such Requests shall be sent via e-mail to michraz100_20@iroads.co.il, care of Mrs. Yafit Levy Ronen, Adv. Bidders must verify receipt of their requests with Adv. Ronen by phone at +972-3-7355751.
Bid Submission Date and Deadline for Participation Fee Payment: December 3rd, 2020.
NETIVEI ISRAEL - National Transport Infrastructure Company is a non-profit state-owned company operating under the Ministry of Transportation.
In 2017, Netivei Israel launched its third multi-year plan (2017-2021) involving a unprecedented investment of NIS 55 billion. The plan includes development and maintenance intercity road network and new rail lines, all to promote and improve the quality of life of road users and mass transit throughout the country.
At present, intercity road network counts more than 8,500 kilometers of roads and 2600 road structures and bridges.
Netivei Israel operates National Traffic Management Center which provides informational services to all road users in Israel.
Netivei Israel plans, designs and constructs new railway lines expending existing railway network in Israel. In last four years 3 railway lanes with total length of 99 km were commissioned:
Haifa - Beit Shean (2016) – 60 km single line with 5 stations
Acer - Carmiel (2017)– 22 km double track line with 2 stations and a double tunnel 4.65 km long
Herzliya - Kfar Saba (2018) – 17 km double track line with 2 stations and single tunnel 2 km long
Recently, Netivei Israel has progressed with the design of 7 railway projects which are expending railway network all over the state of Israel.
Since 2017 Netivei Israel is responsible for planning, design and construction of a new international airport which will be a supplementary facility to the existing Ben Gurion airport.
Netivei Israel implements initiatives and strategies which aim to minimize an impact transport infrastructure on environment.
Websites
We are not responsible for the content of external sites