Organisation: Hit Rail B.V.
Location: Benelux/Germany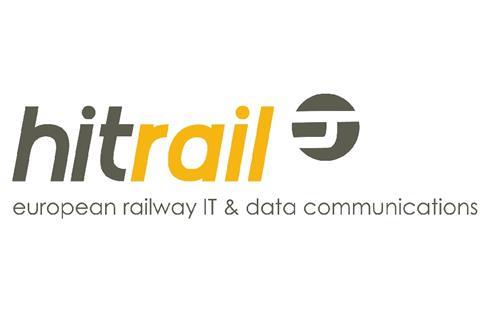 Deadline: 30 November 2019
An exciting opportunity has arisen for a Technical Service Manager to join one of Europe's leading railway communications companies with a strong international customer base. Working for Hit Rail B.V. (https://www.hitrail.com), the Technical Service Manager will be responsible for maintaining the company's networking and cloud application services for the European railway sector and will co-ordinate the delivery, operation and maintenance of these services for Hit Rail's customers.
The ideal candidate will have a university level qualification in telecommunication or computer engineering and ideally at least 3-5 years' experience in a similar role, preferably within a European railway company. She/he will have good knowledge and understanding of the networking and cloud industry, standards and technologies such as TCP/IP, HSRP, BGP, IPsec, firewalls, VPNs, VPCs, etc. She/he/will be proficient in English as a working language. A working knowledge of French and German is also very much desirable.
The role is based in Benelux or Germany and the Technical Service Manager will be expected to travel regularly on short trips within Europe to collaborate with Hit Rail's suppliers and customers. She/ he must be also willing to be periodically on-call 24/7 as on-duty manager.
Hit Rail is a private limited liability company established in 1990 and jointly owned by European leading national railway companies. Its purpose is to help the European railway sector to carry out international projects in data communications and information technology. The company is responsible for managing the Hermes and HEROS secure data communications infrastructure - its services are used by over 50 railway companies from 23 countries.
With many exciting new projects coming onstream, some of which are in collaboration with pan-European railway industry bodies, Hit Rail now seeks to strengthen and expand its technical management team with the appointment of the Technical Service Manager, reporting to the Technical Director. The role will include co-ordinating the delivery and migration of technical services, ensuring the handling of technical faults and maintaining service levels. You will also be involved in the implementation of cybersecurity measures, assisting in the definition of new technical services and architectures and the writing of technical documents and procedures, as well as the preparation of RFPs/RFQs.
This is an exciting role for an experienced and talented candidate with a passion for the possibilities that data communications offer for the railway community. She/he will also have project management capabilities and the ability to work remotely and autonomously in a professional manner as well as being part of a multi-national, multi-lingual and geographically diverse team.
If you feel that you are suited for this role then please write a letter of application to us explaining us why you feel that you should become our new Technical Service Manager and include your Curriculum Vitae.
Applications should be sent to Hans van Walsem, director corporate affairs at vanwalsem@hitrail.com .
Closing date for applications: November 30, 2019.
If you wish to discuss this position further prior to applying, please contact Enrique Ruiz at eruiz@hitrail.com .