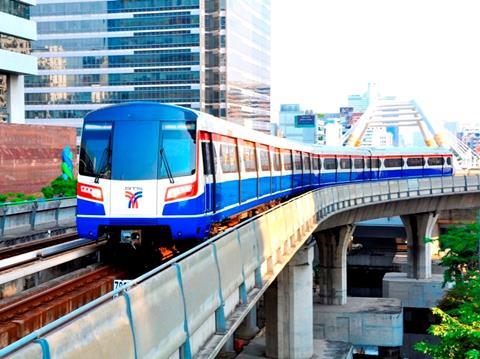 THAILAND: A 10 km extension of the elevated Sukhumvit Line in Bangkok was inaugurated on December 6.
The southern metro extension runs from Samrong to Kheha, adding eight stations. A depot has been built 1·5 km southwest of Kheha, and Kheha features a 1 200-space park-and-ride site.
Construction started in April 2013 and was funded by Mass Rapid Transit Authority of Thailand. A 1·2 km extension from Bearing to Samrong was opened in April 2017.