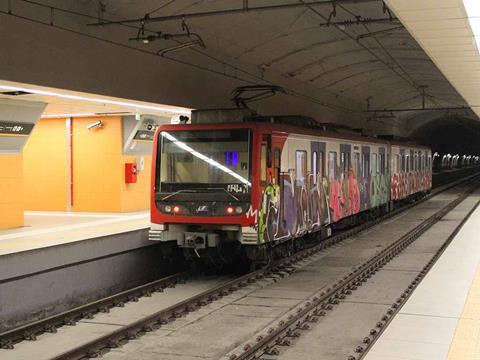 ITALY: The extension of the Catania metro to Monte Po is now due to open in June, rather than this month as previously envisaged.
Work on the 1·7 km section from Nesima began in December 2015. Tunnelling was completed in March this year, but the two stations are not yet finished.
The next section, which would run for 2·2 km from Monte Po to Misterbianco Centro, is currently out to tender. At the other end of the line, a 2·2 km extension from Stesicoro to Palestro has been under construction since December 2016, and tunnelling is due to be completed next year.
Cibali station on the currently operational route is to be completed by the end of this year. Meanwhile, work to equip the metro with automatic train protection started in July. This will enable the extension of operating hours, which currently end at 21.10, and allow the metro to run on Sundays and public holidays.
A detailed feature article about Catania appears in the Autumn 2018 issue of Metro Report International.