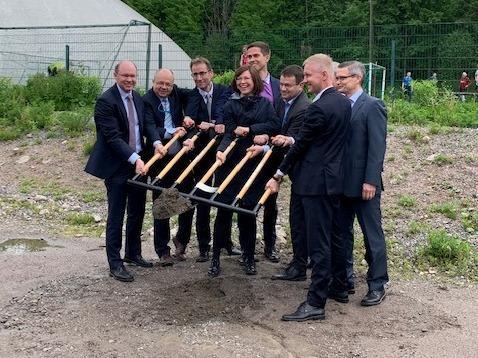 FINLAND: Construction of the Raide-Jokeri orbital light rail line between Helsinki and Espoo began on June 4. Work is being undertaken by a consortium of YIT and VR Track.
The project received final approval in May after Espoo City Council approved revised cost estimates. The estimated cost is now €566m, which includes €110m for rolling stock and €69·5m for the construction of a depot.
Expected to open in 2024, the 33-stop route linking Itäkeskus in eastern Helsinki to Keilaniemi in Espoo is intended to replace the busy bus route 550. The 25 km alignment would be mostly segregated from other traffic, with 16 km in Helsinki and 9 km in Espoo. Škoda subsidiary Transtech is supplying a fleet of 29 Artic XL trams.