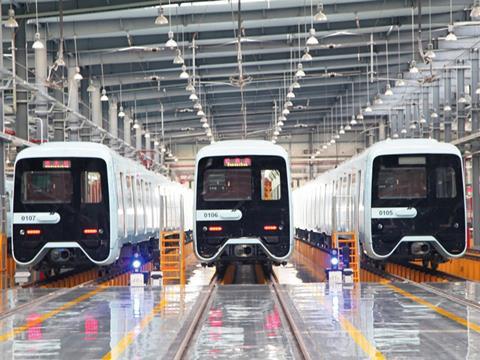 CHINA: An 8·6 km extension of Harbin metro Line 1 opened on April 10. The extension from Hananzhan (Harbin South railway station) to Xinjiang Street is entirely underground and adds four stations. One more station is scheduled to open at a later date.
The initial section of Line 1 opened in September 2013 between Harbin South and Harbin East railway stations. The extension brings the north-south route to 26·1 km with 22 stations. Services are operated with a fleet of 17 six-car Type B trainsets supplied by CNR Changchun.
The city's second metro line opened in January 2017. Extensions of Line 3 are planned to open in 2021 and 2023. Line 2 is under construction for opening in 2020, and two further metro lines are scheduled to open after 2025.