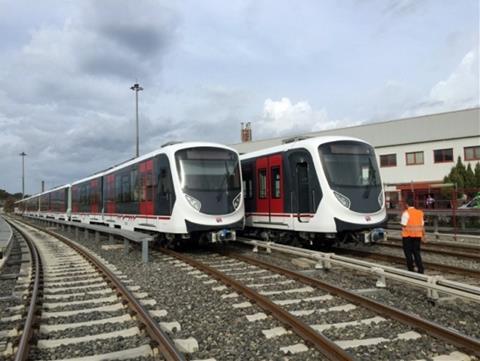 TURKEY: The Ministry of Transport, Maritime Affairs & Communications has approved a new metro line in Izmir following the completion of an environmental impact assessment.
The 4·5 km route would run east from Halkapınar metro and Izban suburban railway station, which would also be the terminus of the future Konak tram line, to the coach station at Otogar. Intermediate stations would be built at Vakıflar, Altındağ and Çamdibi.
Plans were developed by Izmir Metropolitan Municipality, but the project will be delivered by the ministry, which has included it in its 2014-17 investment programme. Work is envisaged to take 30 months.
A 7·2 km extension of the city's only metro line from Fahrettin Altay to Narlıdere was approved last December, and is planned to open in 2020.
An extension of the recently inaugurated Karsiyaka tram line has been approved. The first phase would take the route to Çiğli Izban station, with the second phase taking the extension to Katip Çelebi Universitesi via Atatürk Organize Sanayi.