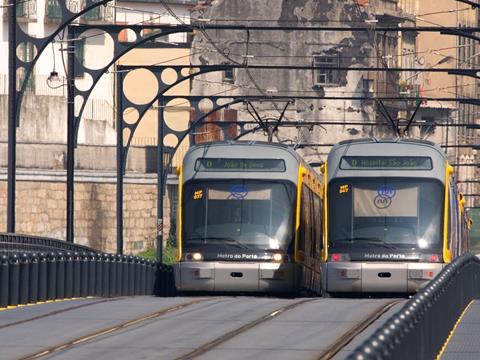 PORTUGAL: Engineering consultancy SENER has been appointed to undertake detailed design for the planned Metro do Porto light rail Line G.
The 2·8 km route would run underground from Boavista/Casa da Música to Praça da Liberdade, with a total of four stations.
SENER said the station at Praça da Liberdade would be 'a significant challenge', as the location is close to the UNESCO World Heritage listed area of the city centre.
The project is part of Metro do Porto's strategy of extending its network to areas with a population of more than 5 000 inhabitants/km2.