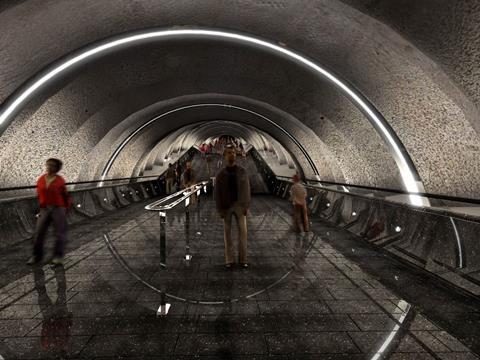 ITALY: Work on the extension of Napoli metro Line 1 restarted on May 30 with a ceremony attended by Minister for Territorial Cohesion & the South Claudio De Vincenti and Campania Governor Vincenzo De Luca.
Work was suspended in 2011 on the route between Garibaldi and Piscinola via the airport. Once completed, this would make the existing metro Line 1 into a circular route, and connect with the MetroCampania NordEst line which north from the city.
In the longer term, services would be extended north from the current MetroCampania NordEst terminus at Aversa to Santa Maria Capua Vetere using the alignment of the disused Ferrovia Alifana. The extended route would be known as the Metropolitana Regionale.
Work is being undertaken by a consortium of Ascosa Ferroviaria, Ansaldo STS, AET, Imeco, B & P and LDB.