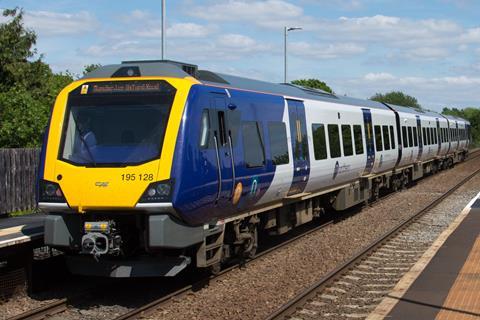 UK:· A smart card-based carnet-style ticketing product valid for travel on Northern services between Leeds and Harrogate has been launched, enabling passengers to buy a bundle of 10 tickets each valid for a day of unlimited travel which can be used at any time during the next six months. The 10 tickets are priced at the equivalent of nine anytime day returns.
This is intended as pilot for a wider roll-out of more flexible season ticket products, which Transport for the North hopes will help to meet changing passenger needs as people return to work following the pandemic. David Sidebottom of passenger watchdog Transport Focus said 'nearly half of those we asked in our latest research do not expect to immediately go back to their regular level of daily commuting'.
TfN is seeking Department for Transport approval to spend more funds from its ring-fenced budget to enable a rapid expansion of flexible season tickets across the north of England, however the timescale for this is still being assessed, TfN told Rail Business UK.
The project forms part of TfN's £150m Integrated & Smart Travel programme, the next stage of which would provide the ability to use contactless bank cards for train and tram travel.
Card reading equipment has so far been installed at 90 stations. Region-wide enablement would cover more than 300 additional stations, and provide a stepping-stone to what TfN described as 'London-style pay-as-you-go travel using contactless bank cards or smartphones'.
A strategic outline for contactless payment for rail services has been submitted to DfT, and the wider roll-out of flexible season tickets is a priority scheme in the post-coronavirus economic recovery plan which TfN sent to the government in June.
'We are in a position to start work tomorrow on the delivery of this scheme', said Jeremy Acklam, TfN's Director of Integrated & Smart Travel. 'Our message to the Prime Minister and the government is clear, Transport for the North is ready to make flexible, contactless ticketing a reality, let's get moving.'