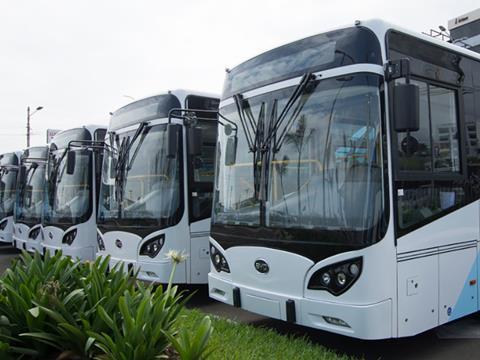 USA: California's Anaheim Transportation Network has awarded BYD a contract to supply 40 battery-electric buses. Half of these will be the BYD K9M design, the others the shorter BYD K7M and articulated K11M.
The order is being placed through two existing contracts in Washington and Georgia, which local authorities and transit agencies can use to benefit from economies of scale.
ATN was one of 28 California projects selected in 2018 to receive a grant from the Transit & Intercity Rail Capital Program, which provides awards from the Greenhouse Gas Reduction Fund to help finance projects to reduce emissions. ATN is also using funding from the state of California, Anaheim Tourism Improvement District and the City of Norwalk.
'We've been operating four of BYD's 40 ft K9Ms on our routes over the past two years, and based on their performance, we are confident in BYD's quality product and their support of our efforts to electrify our fleet', said ATN Executive Director Diana Kotler on April 14, adding that the ATN would have a '57% zero-emission fleet by 2020.'