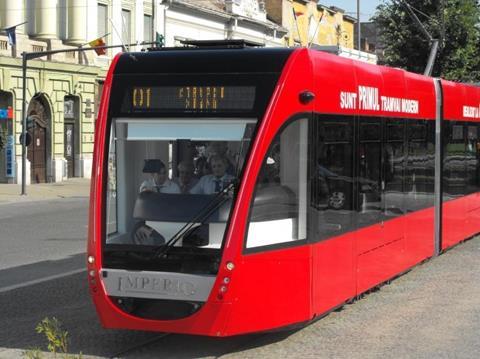 ROMANIA: Astra Vagoane Călători has emerged as the sole bidder for a contract to supply eight low-floor trams to Galaţi with options for 10 more.
Astra put in a bid of 119·7m lei for all 18 trams, and the option would be exercised if the municipality receives sufficient EU funding. All trams including those from the option are due to be delivered within 24 months from contract signature.
According to the tender specification, the trams are to be between 17·5 m and 20 m long, and 2 400 mm wide, with capacity for at least 100 passengers including at least 30 seated.
Galaţi currently has 50 trams, of which 35 are in service. It recently took delivery of 17 Škoda 26Tr Solaris trolleybuses, and plans to purchase 50 hybrid buses soon.