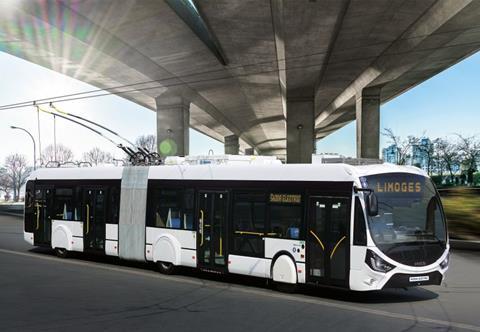 FRANCE: Limoges has taken delivery of two battery trolleybuses made by Iveco and Škoda Electric.
Last year Iveco won a contract for two trolleybuses with an option for four more. The articulated vehicles made to Iveco's Crealis design feature traction equipment from Škoda, which has also undertaken final assembly.
The air-conditioned vehicles use batteries to operate on off-wire sections. These are recharged from the overhead wires and offer a range of up to 15 km.