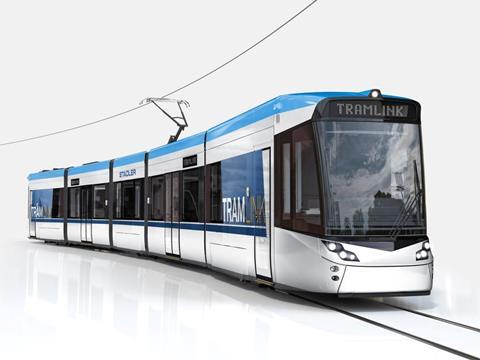 SWITZERLAND: Bern transport authority Bernmobil has selected Stadler to supply its next generation of trams, placing a framework contract for up to 50 vehicles and a firm order for 27.
Bernmobil had invited tenders in October 2018 for 20 new trams with an option for 30, receiving bids from CAF, Siemens and Stadler.
Valued at SFr125m including spare parts, the initial firm order announced on September 4 covers 20 bidirectional and seven unidirectional vehicles from Stadler's Tramlink family. All will be 42·5 m long, with 100% low floors. All doors will be equipped with retractable steps for accessible boarding.
The bidirectional trams will have six doors per side and 52 seats, while the unidirectional version will have seven doors and 68 seats. Wooden seats will be used throughout, with a bespoke interior design. The trams will also be equipped with a brake assist function to reduce the risk of collisions.
Scheduled for delivery between the beginning of 2023 and mid-2025, the new vehicles will replace 12 Vevey and nine RBS trams that are approaching the end of their service life. The order will also provide additional vehicles for Route 9, supporting an increase in frequency and the extension from Wabern to a new S-Bahn interchange at Kleinwabern.
The remaining options in the framework contract would provide vehicles for the Tram Bern Ostermundigen project, as well as further service enhancements from 2027 onwards.