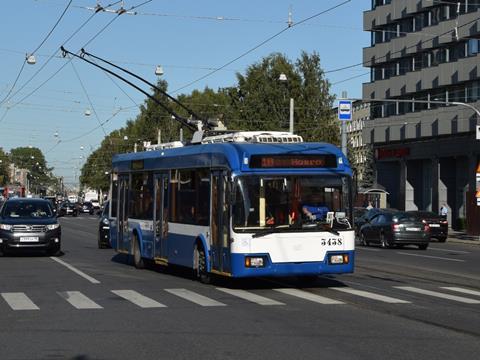 KYRGYZSTAN: Bishkek Trolleybus Co has ordered a total of 52 trolleybuses from two suppliers.
Russian manufacturer Trolza is to supply 37 vehicles and Belarusian company Belkommunmash is to supply 15. The 12 m long vehicles are being ordered under a €5m contract that is being funded partly through the European Bank for Reconstruction & Development.
Trolza had previously supplied 44 trolleybuses to Bishkek in 2013 and 23 to Osh in 2017.