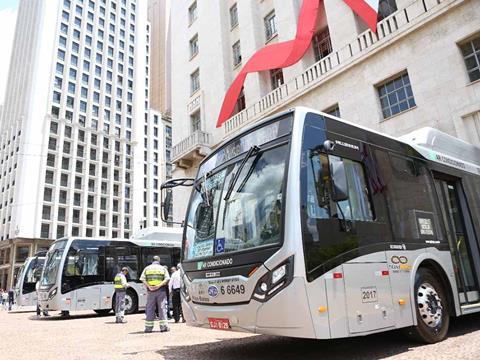 BRAZIL: A ceremony on December 10 marked the delivery of 15 battery electric buses to São Paulo by Chinese manufacturer BYD.
Three of the buses are being tested by operator Transwolff in the south of the city as part of a pilot project which uses solar energy generated with solar panels produced locally by BYD.
The BYD D9W buses are assembled in Campinas in São Paulo state using bodyshells made by local company Caio Induscar at its factory in Botucatu. A lithium ion battery gives the buses a range of 250 km, and each bus has capacity for 80 passengers.
All 15 buses are due to enter service by March. The city aims to have a transport fleet that is entirely emission-free within 20 years.