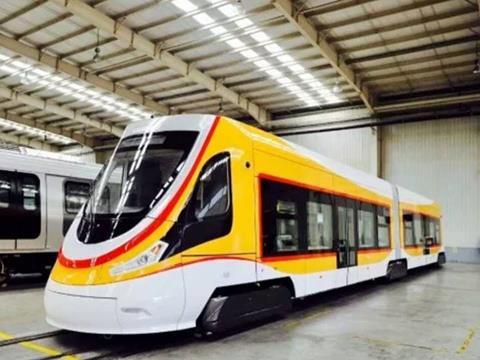 CHINA: CRRC's Qingdao factory has rolled out the first tram for Delingha, which is expected to enter service by the end of the year in the city in Qinghai province.
The two-section low-floor tram is equipped with onboard energy storage that consists of a supercapacitor and lithium-titanate battery, which can be charged at stops in 30 sec.
The tram has a maximum speed of 70 km/h and capacity for 168 passengers.