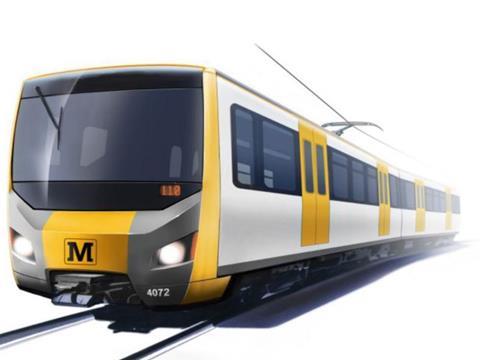 UK: Tyne & Wear Metro owner and operator Nexus has issued an Invitation to Negotiate with five bidders that it has shortlisted for a contract to build and maintain a new train fleet.
The shortlist announced on September 17 consists of:
Bombardier Transportation UK;
CAF;
a joint venture of Downer EDI Rail and CRRC Changchun;
Hitachi Rail Europe;
Stadler Bussnang.
Nexus expects to select a preferred bidder at the end of 2019, with deliveries starting two years after that.
In addition to the supply of 42 two-car 1·5 kV DC electric trainsets that would replace the current fleet in 2022-24, the winning bidder would maintain the trains for 35 years and build a new depot on the site of the existing depot at Gosforth.
Nexus says it wants the trains to 'improve passenger flow and dwell times at stations through improved seating layouts, wider doors and stand-back areas, wide aisles, and a layout to encourage flow of passengers through the vehicle'. As well as air-conditioning, the trains would provide 'improved digital connectivity for passengers'.
The government is providing a £337m grant towards the forecast £362m cost of the rolling stock. The total contract value, including maintenance, is estimated to be about £500m.
The North East Local Enterprise Partnership is organising a supply chain event in the coming months where the shortlisted bidders can meet potential sub-suppliers from the region.