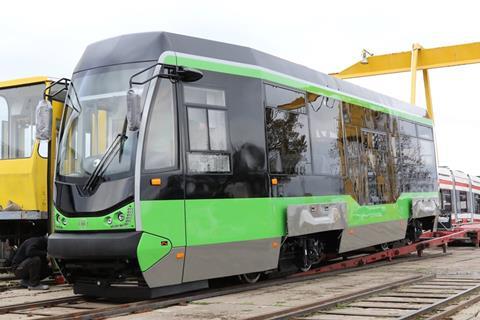 POLAND: Modertrans is to supply 30 low-floor trams to operate on the metre-gauge network in Łódź.
Deliveries under the 268m złoty contract are due by the end of September 2022. The Poznań-based supplied beat bids from Stadler, Pesa and Bozankaya.
The rolling stock has been ordered as part of a wider modernisation of the network, including renewal of 11 km of track and the Chocianowice depot.