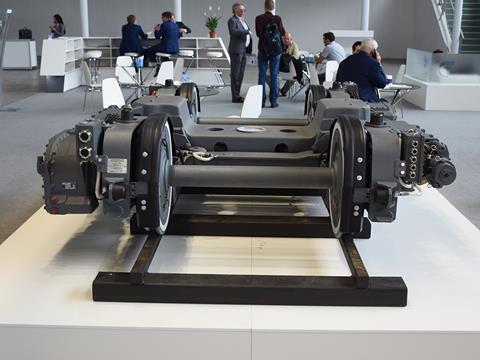 RUSSIA: A new design of narrow gauge tram bogie was launched by PK TS at the Elektrotrans-2019 trade fair in Moscow on May 14-16.
The bogie is intended for use with fully low-floor single-car or articulated light rail vehicles. It is designed for trams with narrow bodies 2 300 to 2 400 mm wide, which are required by older tramways that have restricted clearances, particularly in depots and on tight curves.
The first series-built application is likely to be on the Type 71-921 double-articulated Corsair tram with a suspended centre section which the manufacturer has proposed for use on the 1 000 mm gauge tramways in Kaliningrad, Pyatigorsk and Yevpatoria.