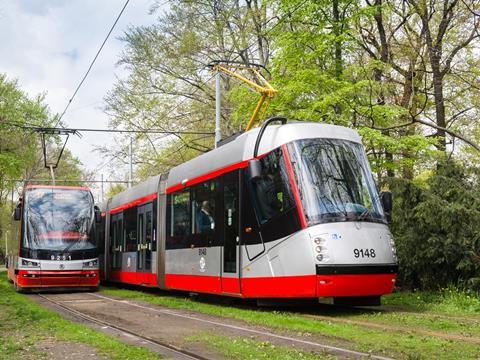 CZECH REPUBLIC: The first series-modernised Škoda 14T tram is about to enter service in Praha, following the successful testing of a prototype. City transport operator DP Praha plans to have 14 more modernised trams in service by the end of the year, with all 57 to be modernised by 2020.
Škoda Transportation supplied 60 14T five-section partly low-floor trams to DP Praha in 2005-09; three were subsequently scrapped. In 2014 the remaining vehicles were taken out of service after cracks were discovered in the frames.
A modernisation programme began with the presentation of a prototype in 2016, with modifications to the underframe and a remodelled interior.