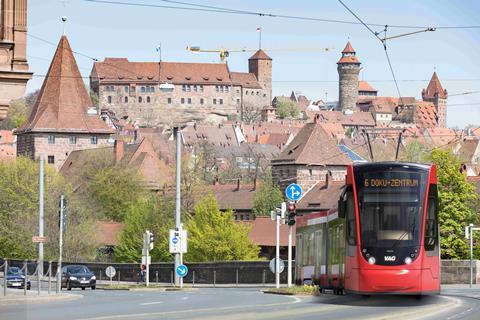 GERMANY: VAG Nürnberg has ordered 12 Siemens Avenio trams with options for 75 more. The €44m contract announced on November 15 would be 40% funded by the Land of Bayern.
Entry into passenger service is scheduled for the end of 2022. The four-section 100% low-floor trams will be 36·9 m long, 2 300 mm wide and 3 550 mm high with six double doors. They will be equipped with LED lighting, multi-function spaces, regenerative braking and wi-fi.
The options would be exercised if planned network expansions are approved. If exercised, and the additional trams would be in service by 2034.