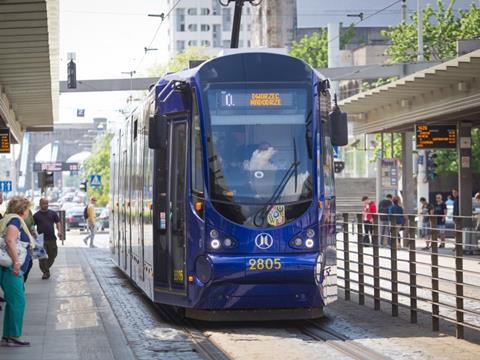 POLAND: Tramwaje Szczecińskie has selected sole bidder Modertrans to supply two Moderus Beta trams kits for assembly by TS at its workshops.
The first kit is to be delivered within 90 days, with the second to come by the end of September 2018. The assembled vehicles have will have a 36-month warranty. The 9·7m złoty contract includes options for two more, which can be drawn by 2021.
TS previously assembled two Moderus Beta trams in 2014 under an earlier deal.