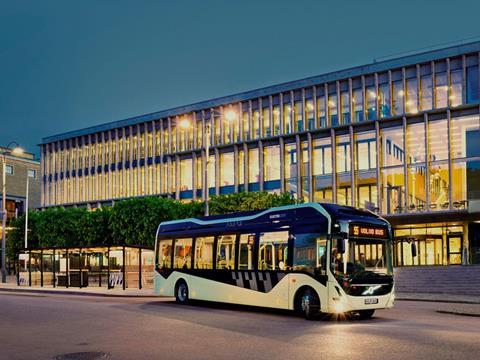 NORWAY: Volvo has received what it says is its largest ever order for fully electric buses. It will supply 25 of its 7900 Electric battery buses to Tide Buss in Trondheim.
The buses are due to enter service on four routes in in August 2019. Volvo will maintain the buses and batteries at a fixed monthly cost.
The batteries will be charged through fast charging along the route and opportunity charging at the termini. The charging stations will use OppCharge technology, which is compatible with buses from other suppliers.