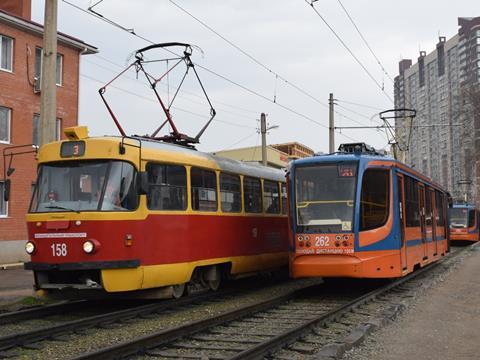 RUSSIA: Krasnodar transport operator KTTU is due to sign a contract for the supply of 27 trams with sole bidder UKVZ on April 29.
Deliveries of the single-section 40% low-floor trams are due by November 11. The 672·3m rouble contract includes a one-year manufacturer's warranty.
UKVZ would supply its Type 71-623-04, which differs from its 20 Type 71-623-02 trams operating in Krasnodar since 2014 only by being equipped with air-conditioning. The 16·4 m long vehicles will have capacity for 127 passengers at 5/m2.
In February the city approved 1·15bn roubles from the municipal budget for this order and a separate contract for three-section trams. Results of the latter tender are expected to be announced at the start of May.