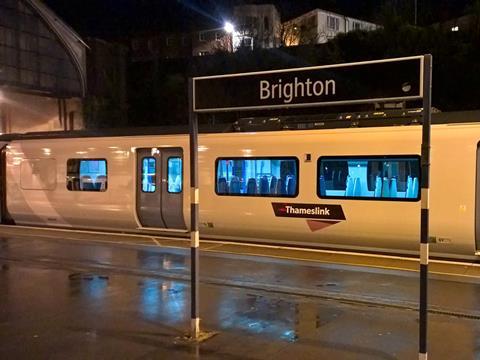 UK: The Department for Transport has confirmed funding of £300m to improve the resilience of the London – Brighton main line and associated routes, infrastructure manager Network Rail announced on January 10.
This will include track renewals, resignalling and civil works to improve resilience in areas which are known to cause delays to passenger franchisee Govia Thameslink Railway's Southern and Thameslink services.
Tunnel repairs will include improved drainage to prevent water damage to electrical equipment. Cuttings and embankments are to be strengthened to reduce the risk of landslides, bridges are to be replaced and security measures will be reinforced to prevent trespassing.
'Passengers know only too well the challenges faced in running one of the busiest and most congested railway networks in the country', said Network Rail Route Managing Director, South East, John Halsall. 'Working together with Govia Thameslink Railway, this much-needed funding will allow us to carry out essential upgrades to improve the reliability of journeys for passengers over the next few years.'
The funding is in addition to £20m to improve performance which had been announced by Transport Secretary Chris Grayling on September 1.