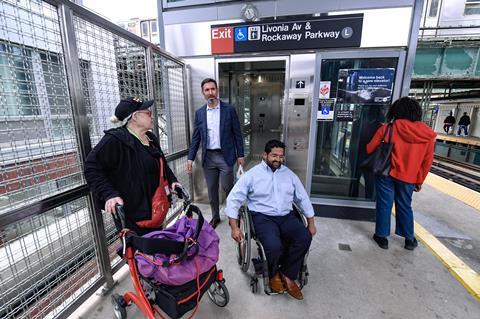 USA: The Federal Transit Administration has announced the All Stations Accessibility Programme, which will provide $1·75bn of grants to improve access to rail transport for people with limited mobility.
There is an initial $343m available for the current financial year.
FTA said inaccessibility is a significant hurdle for riders using rail systems built before the 1990 Americans with Disabilities Act, with more than 900 stations not being fully accessible.
'While our country has made enormous progress in the three decades since passing the Americans with Disabilities Act, too many people with disabilities still don't have access to reliable public transportation', said Transportation Secretary Pete Buttigieg on July 26.
'Using funds from President Biden's Bipartisan Infrastructure Law, we are modernising some of our oldest public rail stations and ensuring that more Americans count on our transit systems to get where they need to go.'