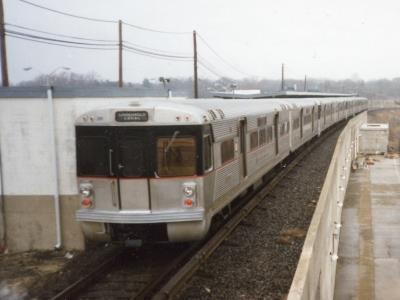 USA: Meeting on December 15, the Delaware River Port Authority's board of commissioners agreed to award a contract to Alstom Transportation Inc for the overhaul of the 120-car fleet of EMUs used on the PATCO cross-river express metro line linking Philadelphia and Lindenwold, New Jersey. The company's competitive low bid of $194·2m easily beat an offer of $230·3m from Bombardier.
The five-year fleet overhaul programme is the largest capital improvement project in the history of DRPA, and will be the first major vehicle refurbishment since the heavily-used 23 km line opened in 1969. The work will cover 74 of the original 75 cars supplied by Budd and 46 later vehicles built to the same specifications by Canadian Vickers and delivered in 1980. Adding to the complexity of the project, neither manufacturer is still in business and many components are no longer available.
The improvements will include new propulsion equipment, brakes, signalling and air-conditioning, plus upgraded door motors, lighting, and passenger information equipment. The driving cabs will be fully enclosed, and an electronic fault diagnosis system installed, along with new interiors, floors and seats to improve ADA compliance. Alstom must first prepare a final design and then rebuild two prototype cars, which will take approximately two years. Once the pilot cars have been accepted, series production will begin, with completion expected in another three years.
'This major fleet overhaul is the most cost-effective way to deal with the issue, since replacing the cars was estimated to be considerably more expensive', said PATCO General Manager Bob Box, adding that 'all assembly work will be done in the United States.' DRPA will benefit from a $69m federal grant towards the cost, with the remaining $125·2m coming from its own resources.