Next week, the international public transport community will come together in Stockholm for the UITP Global Public Transport Summit.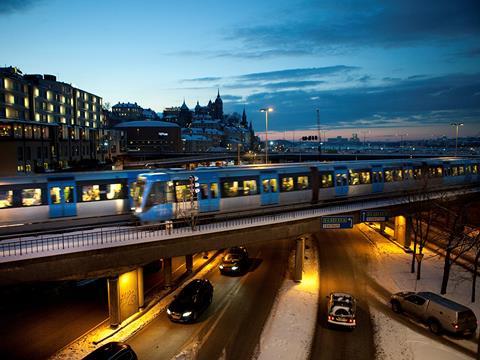 More than 2 500 decision-makers, operators and suppliers from across the public transport and mobility sector are about to gather in Stockholm for UITP's 2019 Global Public Transport Summit, which takes place on June 9-12.
Hailed by the international association as 'the world's biggest event dedicated to sustainable mobility', the summit is intended to cover all urban and regional transport modes, as well as emerging technologies such as mobility as a service.
This year's conference theme is 'the art of public transport'. Pointing out that public transport is constantly evolving, as industry processionals strive to meet the changing needs of their cities, UITP says 'we are all visionaries in this sector, as we build connections and provide services to create a culture that brings people together'. To this end, it has selected as a motivational keynote speaker the artist, author and animator Christoph Niemann, who last year completed a tiled mural for DB at Berlin's Wannsee S-Bahn station.
As well as the plenary sessions, the parallel conference streams have been designed to 'explore the strategic vision and business activities of an evolving sector'. Topics to be covered will include management structures, financing, customer relationships and safety, as well as digitalisation, electro-mobility, and the relationship between public transport and autonomous vehicles.
The host city has much to contribute, having increased the proportion of trips taken on public transport steadily since 2000 to the current level of 49% of all journeys in greater Stockholm. Regional operators contracted to county transport authority SL carry almost 800 000 passengers/day, and the figure is expected to increase as various metro and light rail expansion projects come to fruition.
Congress delegates will be able to sample recent transport investment in the capital with a range of technical visits, including the deep-level stations on the Citybanan suburban rail link, SL's Stadshagen security and safety control centre, the Gullmarsplan metro control centre, Arriva's Tvärbanan tram depot and light rail control centre at Ulvsunda, the state-of-the-art Red Line metro depot at Norsborg and a short trip with open access operator MTR Express between Stockholm Central and Södertälje Syd.
Occupying 40 000 m² of exhibition space, the accompanying trade fair is expected to attract around 350 exhibitors and more than 15 000 international visitors. Industry associations taking part include Japan's JORSA and Spain's Mafex, as well as the Latin American metro association Alamys.
Visit Metro Report International at the UITP Global Public Transport Summit on stand B2071