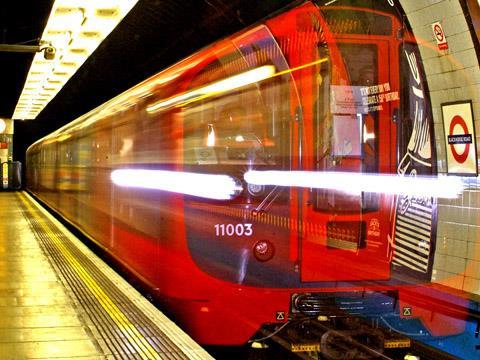 UK: Transport for London announced it had become 'the first transport organisation in the world to accept Android Pay as a method of ticketing' with the UK launch of Android Pay on May 18. Passengers can use the Android Pay app on mobile devices to travel on London Underground, bus, tram and most rail services in London.
This follows the launch of Apple Pay in July 2015. Passengers touch their smart phones on the yellow card readers in the same way as an Oyster smart card or a contactless payment card, with TfL's back office systems applying the appropriate capping to calculate the best fare.
'It's great to see another mobile ticketing option introduced into the market' said Shashi Verma, Chief Technology Officer & Director of Customer Experience at TfL. 'Android is a popular mobile operating system and we have been working closely with Google to ensure that Android Pay is fully incorporated into the capital's transport network.'
TfL said more than 10 million unique bank cards from more than 80 countries have been used for over 400 million contactless journeys since contactless payment was launched on London buses in December 2012 and on London Underground and National Rail services in September 2014. A third of all pay-as-you-go journeys in London are now made using contactless payments, with TfL's network accounting for one in 10 contactless transactions in the UK, making it one of the largest contactless merchants worldwide.
Pay-as-you-go using contactless and Oyster was extended beyond London to Gatwick Airport earlier this year and TfL said it is 'now working to further expand the benefits of pay-as-you-go to all London airports as well as other key locations around the commuter belt.' Discussions are ongoing with Govia Thameslink Railway for an extension to Luton Airport which forms part of the train operator's franchise agreement, while future extension to Stansted Airport would be subject to an agreement with Abellio Greater Anglia.