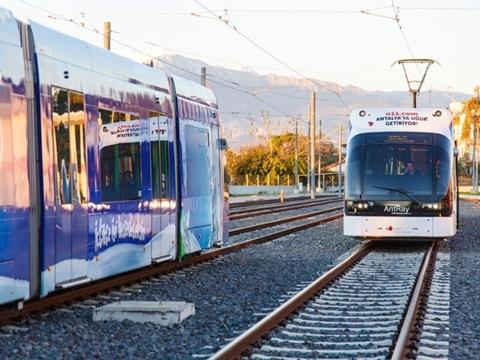 TURKEY: Regular services on an extension of the Antray light rail network in Antalya started on July 14.
The 15·4 km eastern extension from Meydan to Expo 2016 has a 2·4 km branch to the airport. Services to the airport run every 20 min between 05.50 and 23.23. Expo 2016 is served every 80 min between 06.40 and 21:20. There are 15 stops on the new route.
The Eurotem joint venture of Hyundai Rotem and Tüvasaş is supplying 18 trams from its Adapazari factory to operate the extension.
Services had been due to start on April 22, the day before the opening of the Expo, but were delayed. Passenger-carrying tests started on June 8, but stopped calling at the airport on June 29 owing to security concerns.