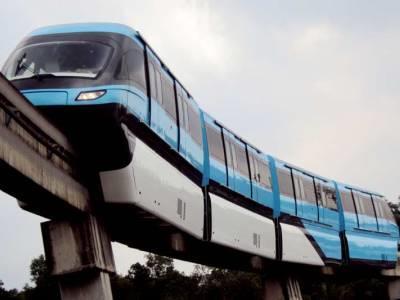 INDIA: Citing a 'failure to perform and fulfil contractual obligations', Mumbai Metropolitan Region Development Authority has taken over operation of the Mumbai monorail after terminating the contact held by the LTSE joint venture of Larsen & Toubro Ltd and Scomi Engineering.
MMRDA insisted that services would continue to run as normal, adding that LTSE's Indian staff deployed on the operations and maintenance would be rehired through an external agency. This authority would also draw down LTSE's Rs2bn bank guarantee.
'This was one unfortunate decision MMRDA had to take and terminate the contract entered into in 2008 when the first 9 km long phase from Chembur to Wadala was thrown open to public', said MMRDA Metropolitan Commissioner RA Rajeev on December 14. 'MMRDA also gave them a long rope to enable them to recover from the situation. However, LTSE failed to supply the rolling stock, failed to operate and maintain the system on the entire corridor and failed to rectify defects as per the contractual clauses.'
The monorail was built by a consortium of infrastructure contractor L&T and Malaysian rolling stock supplier Scomi Engineering, with the seven-station first phase opening in February 2014. However, according to local reports, only 10 of the planned 15 four-car trainsets trainsets have been delivered, and six of those are out of service. Services had been suspended completely between November 2017 and August 2018 following a fire in an empty vehicle.
Rajeev said the problems had resulted in 'inordinately delaying' the 11·2 km Phase 2 extension from Wadala to Sant Gadge Maharaj Chowk, and the operator had failed to maintain the quality of services. MMRDA is currently tendering for a further five trains to operate the extended route.
L&T declined to comment.