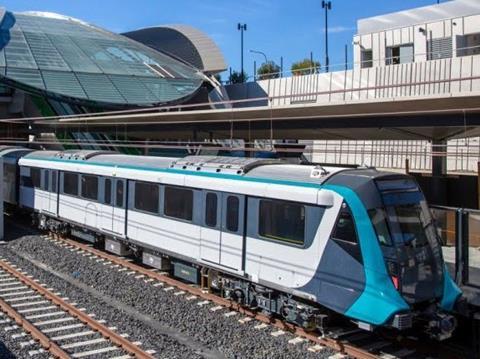 AUSTRALIA: RATP Dev and John Holland have signed a memorandum of understanding to jointly bid for operations and maintenance contracts for the Sydney Metro West and Sydney Metro Greater West projects.
RATP Dev expects to open an office in Sydney to serve as its headquarters for Australia & New Zealand. 'Our transport networks look after 1·5 billion passengers across 12 countries every year; it is that wealth of expertise that we are so keen to bring to Australia', said RATP Dev CEO Laurence Batlle on July 29.
Along with MTR Corp and UGL, John Holland is part of the Metro Trains Australia consortium that operates and maintains Sydney Metro Northwest and the Melbourne suburban rail network. It is also part of the construction consortium building the City & Southwest second phase of the driverless metro line.
'As Australia's leading rail group, it is only natural we want the next generation of Sydney Metro to grow and improve', said John Holland CEO Joe Barr. 'Sydney Metro West and Greater West are opportunities to create a new level of service for our customers.'
Metro West is being developed as Sydney's second metro line, which would connect central Sydney with Parramatta. Metro Greater West would for the third line, serving the future Western Sydney International Airport. Opening of this driverless metro is planned to coincide with the inauguration of the airport in 2026.