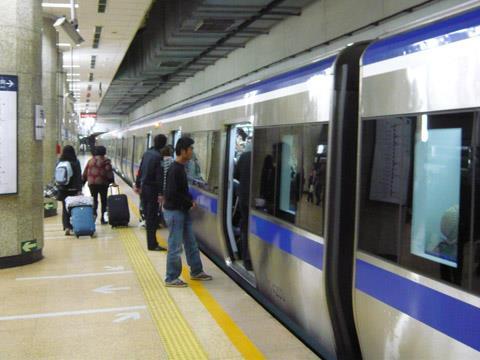 CHINA: Construction is due to start this month on five metro expansion projects in Beijing, including three new lines.
The east-west Line 3 would connect Dongcheng with Chaoyang on a 22 km alignment with 14 stations.
The 29·6 km Line 12 would follow an east-west route to the north of the city centre, from Jiuxianqiaodianzicheng Park to Suzhouqiao station on the future Line 16. There would be 18 intermediate stations.
Line 17 would be an express line, with services operating at up to 100 km/h. It would connect Changping in the north with Tongzhou in the south via Chaoyang and Dongcheng to the east of the city centre. The 49·7 km route would have 20 stations.
The Fangshan Line is to be extended north by 5·2 km and four stations, including interchanges with Line 10 and the future Line 16. The Airport Express is to be extended by 1·9 km from Dongzhimen to Beixinqiao on Line 5.