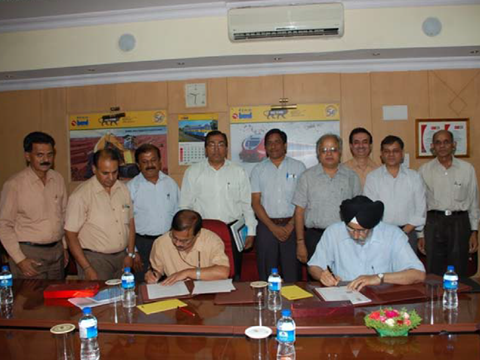 INDIA: A Rs6·45bn contract for BEML to supply 74 RS13 metro cars to Delhi Metro Rail Corp was signed in Bangalore on June 10.
The traction systems are to be supplied by Mitsubishi Electric Corp. The 1 676 mm gauge vehicles are required to be compatible with the existing RS1 stock which was supplied by the MRM Consortium.
BEML has previously supplied 600 metro cars to Delhi, 150 to Bangalore and 40 to Jaipur, and said that the latest order would confirm its position as the preferred manufacturer to meet 'emerging opportunities' in the Indian metro market.