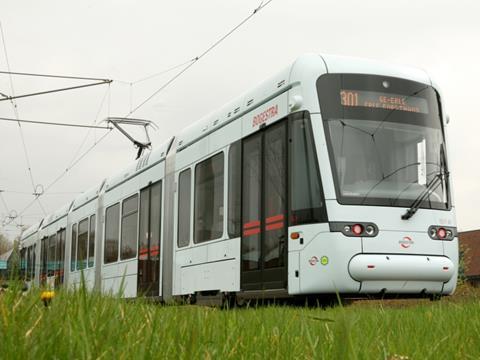 GERMANY: Bochum-Gelsenkirchen tram operator Bogestra has selected Stadler to supply 42 Variobahn low-floor trams. The contract is expected to be signed shortly, and includes an option for eight more vehicles.
The first eight vehicles are to be delivered in the second half of 2016 and are intended to replace the Duewag NF6D trams built in the early 1990s, in operation on the metre-gauge network.
In 2004 Bogestra placed an €80m order for six Tango high-floor cars and 30 Variobahn trams, the first of which arrived in 2008. In 2014 KfW IPEX-Bank agreed to provide a €25m loan to exercise an option for 15 Variobahn trams.