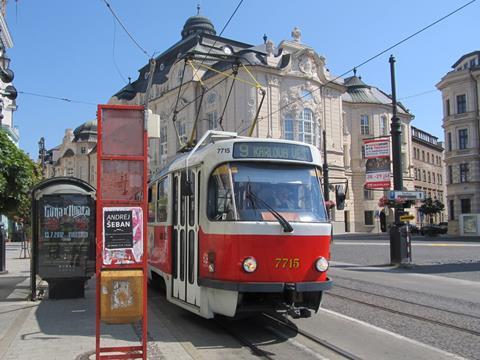 SLOVAKIA: The European Commission has approved a €63m grant from the EU Cohesion Fund for the €76·8m project to extend Bratislava's metre-gauge tram network by 2·4 km from Šafárikovo námestie to Bosákova in Petržalka.
A consortium of Eurovia SK, Eurovia CS and SMP CZ has been building the double-track extension since December 2013. The project is currently delayed by 10 weeks, but must be completed by the end of 2015 to qualify for the EU money.
The project includes three stops and reconstruction of the 460 m Old Bridge across the River Danube to accommodate trams. A second stage of the project will involve the construction of a further extension from Bosáková to Janíkov dvor.