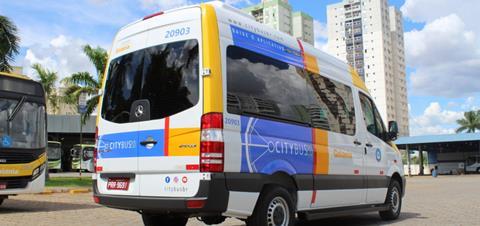 BRAZIL: Latin America's on-demand shuttle ride service completed a year of operation on February 18, having carried 80 000 passengers.
The CityBus 2.0 project launched in Goiás' state capital Goiânia in February 2019 with 15 minibuses covering 11 neighbourhoods, before expanding to a fleet of 40 vehicles with a total coverage zone of 43 km² across 29 districts.
The service is provided by local bus operator HP Transportes Coletivos and US-based Via Transportation, which handles the rideshare apps.
According to Via, the service prevented the release of 58 000 kg of CO₂ in the atmosphere, equivalent to the absorption rate of more than 392 638 adult trees from the Atlantic Forest.
A similar-service was launched in Fortaleza on December 2019 and will debut on Brasilia's Distrito Federal in April this year.