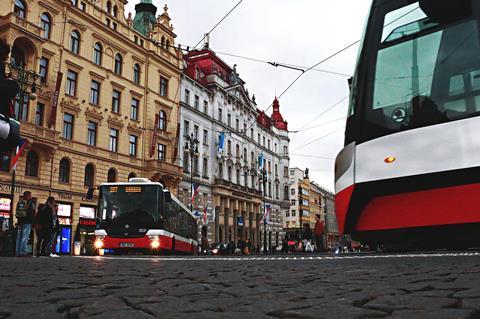 CZECH REPUBLIC: Praha city council has approved proposals to electrify the most congested bus routes. The plan has been put forward by operator DP Praha with the aim of meeting national and EU commitments to transition towards zero or low emission transport.
Projects to be undertaken in 2020-22 include switching Route 154 to battery bus operation with 14 vehicles, and converting Routes 140 and 119 to trolleybuses. This would require a fleet of 35 trolleybuses with partial off-wire capability, including 20 three-section vehicles for the airport feeder route.
Further plans envisage the acquisition of 112 trolleybuses and 28 battery buses of different lengths and technologies. Testing of hybrid and hydrogen vehicles is also being considered.