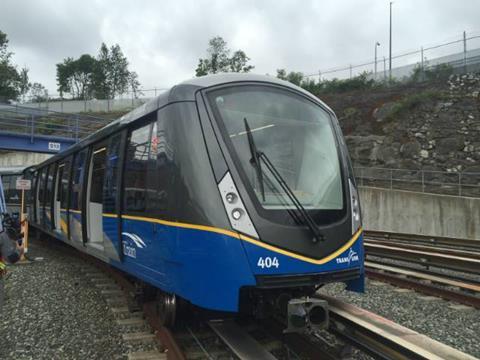 CANADA: Vancouver regional transport authority TransLink approved the C$2bn Phase One of the 10-Year Vision for Metro Vancouver Transit & Transportation on November 23. Developed in 2014, this master plan envisages infrastructure and service improvements across the region's various transport networks.
Phase One covers the period to 2019. Funding includes a C$370m federal contribution and C$246m from the British Columbia government, with the balance to be met from TransLink sources, including increased fares, and tax revenue.
In addition to increases in bus and paratransit services, road improvements and expansion of 'cycling and walking networks', the plan envisages an increase in services on the city's automated metro starting in January 2017. Initially, off-peak services on the Expo and Millennium lines will be stepped up, as will peak services on the Canada Line. Further service increases will come with the delivery of 50 SkyTrain cars starting in late 2018.
The delivery of five coaches in 2019 to increase capacity on the West Coast Express commuter route will also allow more trains to operate. TransLink says that rail services will grow by 20% during Phase One.
Phase One also includes pre-construction work and consultations on the Broadway extension of the Millennium Line, as well as the 27 km two-line light rail network proposed for Surrey.
'Phase One of the 10-Year Vision delivers the region's biggest transit expansion in nearly a decade, kick-starting immediate and urgently needed improvements in our transit system while laying the groundwork for the Broadway Subway and Surrey-Langley LRT projects', said Mayor Gregor Robertson.
Phase Two is due to go out for public consultation in 2017, with a view to start implementing it the following year. Phase Three would be implemented from 2020.