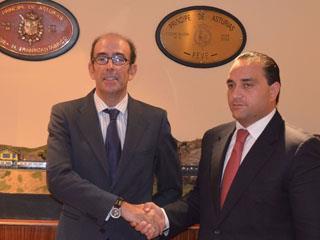 MEXICO: Spanish metre-gauge operator FEVE is to undertake feasibility studies for a new tram-train network serving Caribbean resorts between Cancún and Tulum.
FEVE is to study a route linking Cancún with Cozumel, Solidaridad, Benito Juárez, Isla Mujeres and Tulum, serving an area containing some of the most important tourist destinations in Mexico.
It says that an efficient, low-cost rail system would improve transport options for tourists and local residents alike, reducing dependency on road transport while minimising environmental impact.
The framework agreement signed by Rodrigo Borge Angulo, Governor of Quintana Roo state, and FEVE President Marcelino Oreja also makes provision for the Spanish company to provide operating and training assistance as well as rolling stock.